Welcome to Royal Exclusiv
Welcome visitor! Would you like to login? Or would you like to create a new account ?
---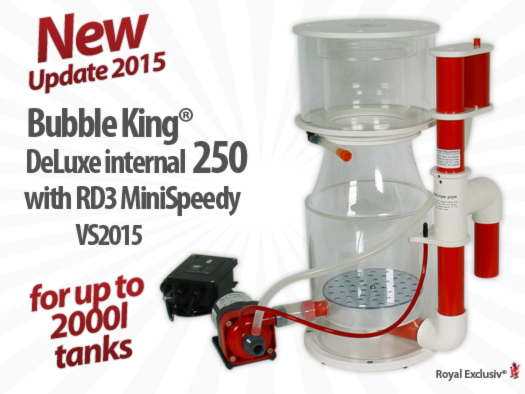 ---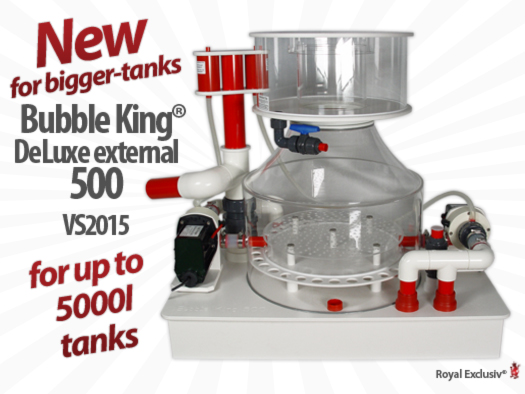 ---

We produce our protein skimmers, pumps and Dreambox filter systems exclusively in Germany.
---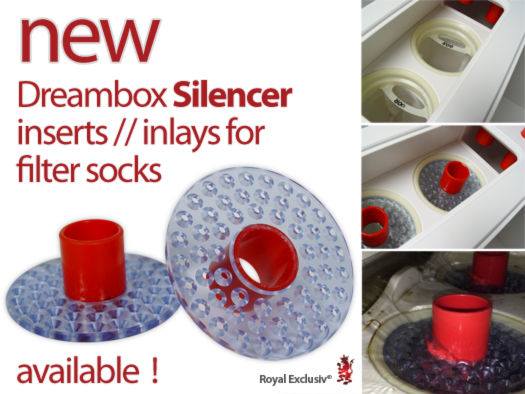 You want your Dreambox® even quieter than quiet? Dreambox® Silencer Filter inlays are available @ our Shop. Here a Video of the function.
---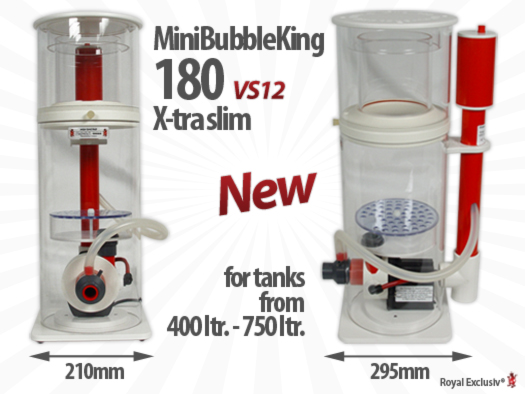 Now, our already perfect MiniBubbleKing180 skimmer available in the extra slim version.
---

Yes, the Red Dragon® 3 with 80W is Apex ready.
---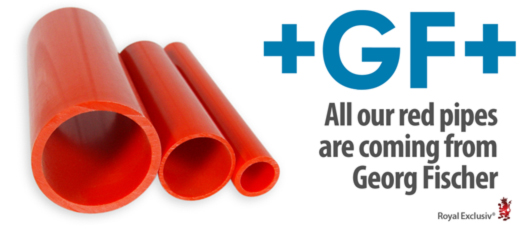 Our red PVC pipes in differ sizes will be found here.
---

---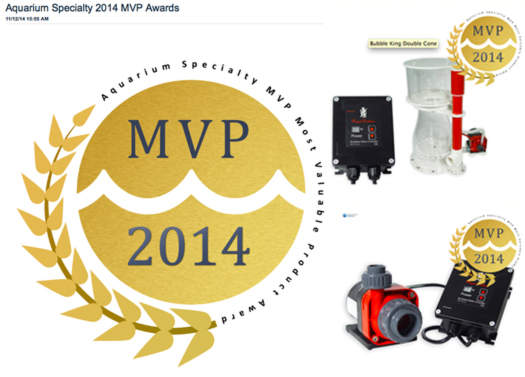 Aquarium Specialty is pleased to announce it's 2nd Annual Most Valuable Product (MVP) Awards.
---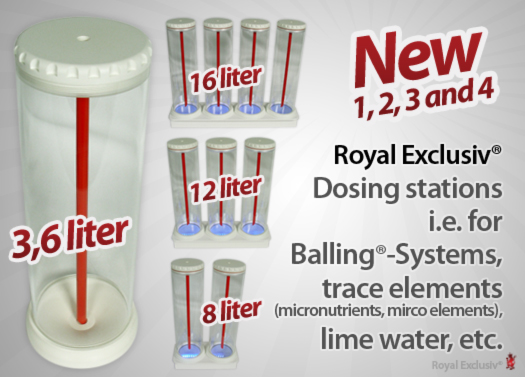 New: Dosing stations for the use of trace elements, Balling® Systems, lime water etc.
---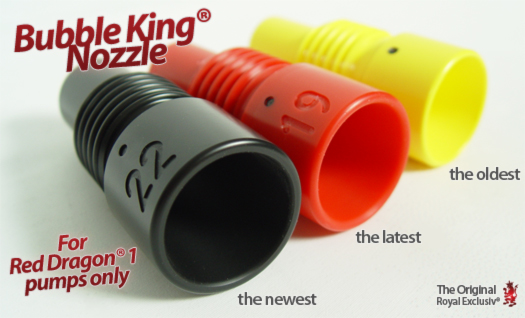 We want to inform that the color of the nozzles of Red Dragon® 1 Bubble King® skimmer-pumps will be change in the future. The function, the quality and material remains, only the color is changes.
---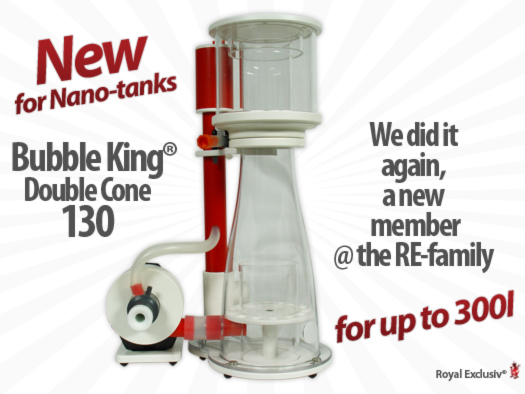 We are proudly present our newest family member, the Bubble King® Double Cone 130.
Ideal for Nano-tanks up to 300l. Usually known RE-quality also for "the little ones".
---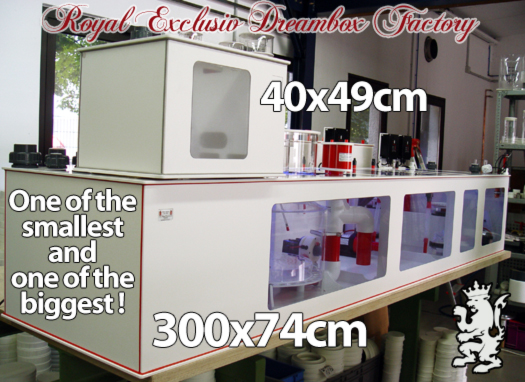 One of the bigger and one of the smaller one at our program! More pictures >>>
---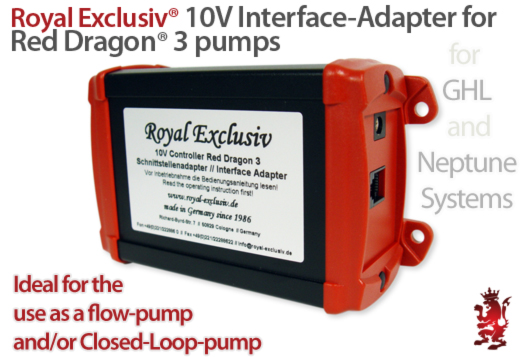 We want to introduce the 10V Interface-adapter. Ideal for the connection of a Red Dragon® 3 on a aquarien-computer i.e. from GHL or Neptune Systems!
---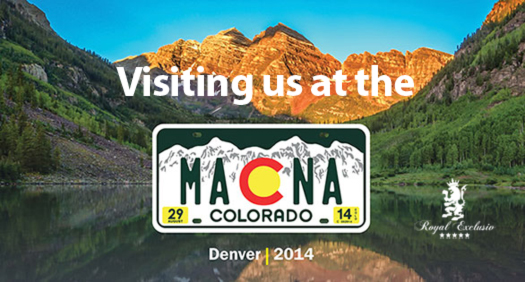 Royal Exclusiv USA at the MACNA in Denver!
---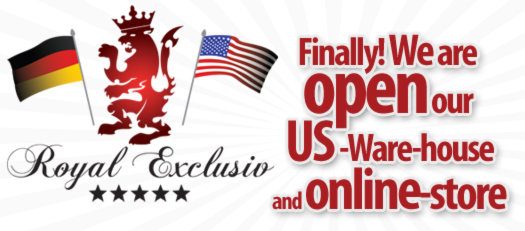 ---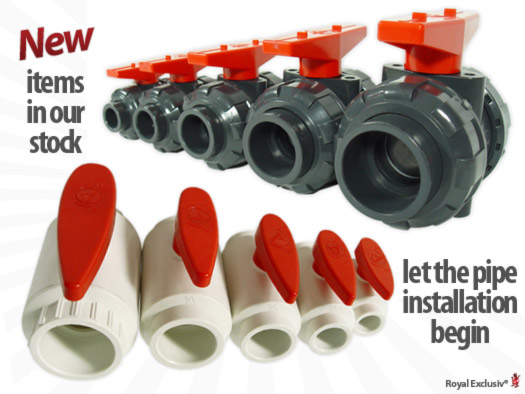 ---
---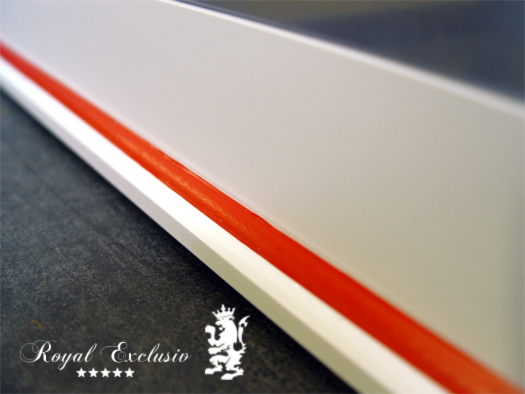 All Dreamboxes are available with red seam welds, now.
---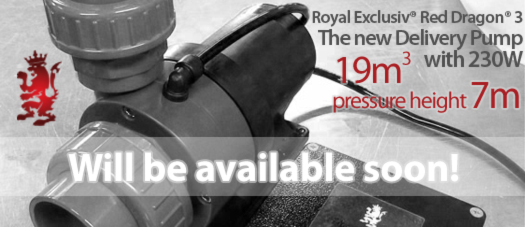 ---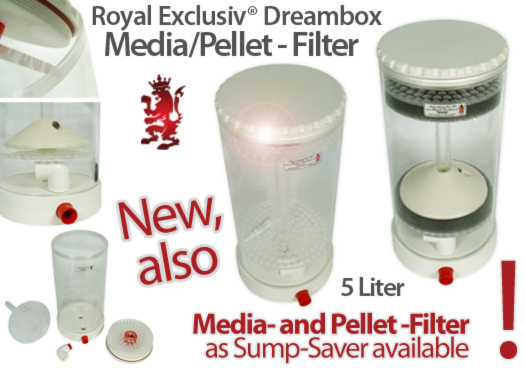 The new 5-Liter model of the Media-filters // Pellet-filters as SumpSaver version is available now!
---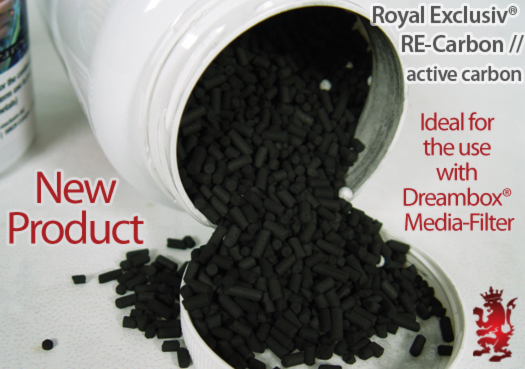 Now RE-Carbon//active carbon in a recloseable dosing box suitable and ideal for our Media-filter.
---
---


For all who don´t know, we have a own manufacturer-board by one of the biggest german-speaking marine-water-forums. www.meerwasserforum.info
---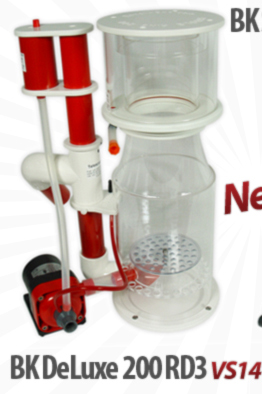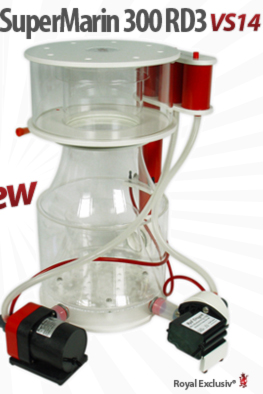 Bubble King® DeLuxe 200 with RD3 and Bubble King® SuperMarin 300 with RD3 in look of 2014!
---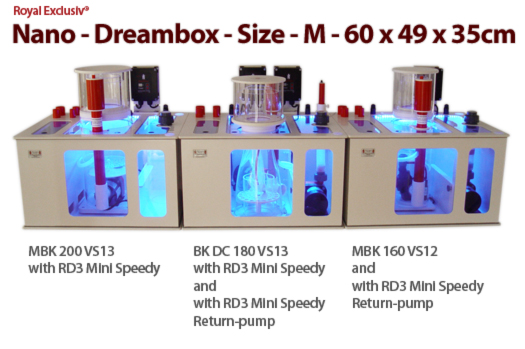 ---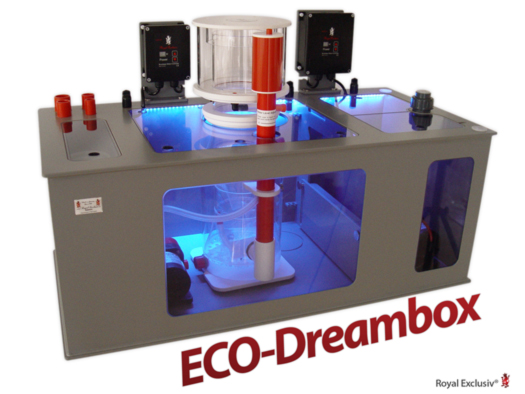 New: The ECO-Dreambox® from Royal Exclusiv®. Click
available also in many different sizes and inverted
all ECO-Dreamboxes are 40cm height for more volume
only one filter row, regardless of size to become more space in the skimmer-/ return chamber
complete in grey, also the cable holder and controller holder available in grey
Here is the ECO Dreamboxes_overview_list.pdf of all available sizes.
---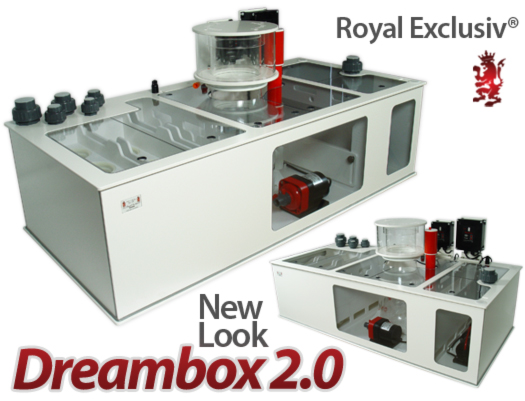 Now, all newly produced Dreamboxes look somewhat prettier.
We want to introduce the Royal Exclusiv® Dreambox® 2.0.
---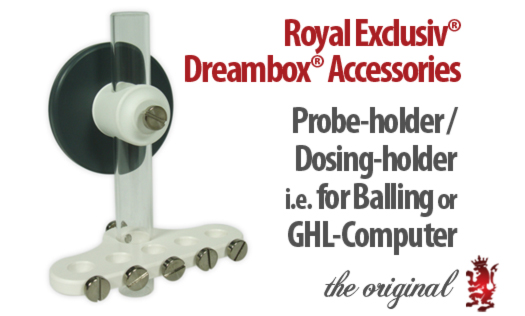 We have new Dreambox-Accessories! Probe-/Dosing-holder to glue into the Dreambox®. Click
---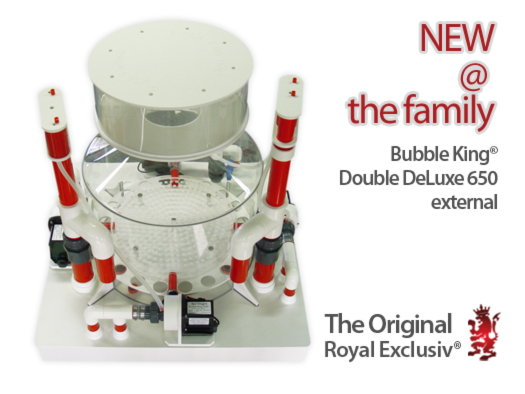 And again, a new skimmer model from RE. Click
---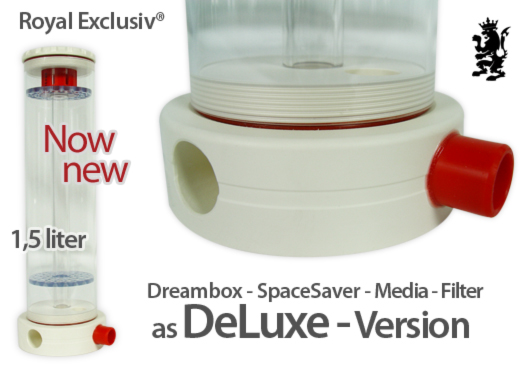 1,5 l Media-filter is now available as a DeLuxe version with fine thread above and below, for a better handling and cleaning. Available as a Media-filter and Pellet-filter. 2Liter-version coming soon!
---
---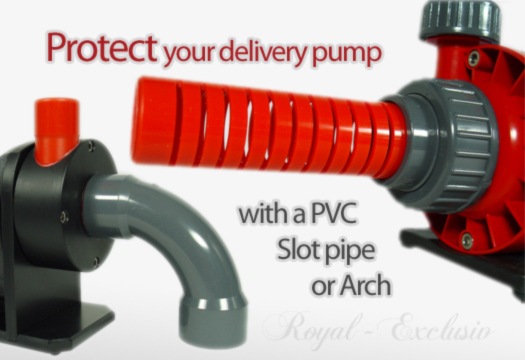 Protect your pump and thus extend the life. Go to the products.
---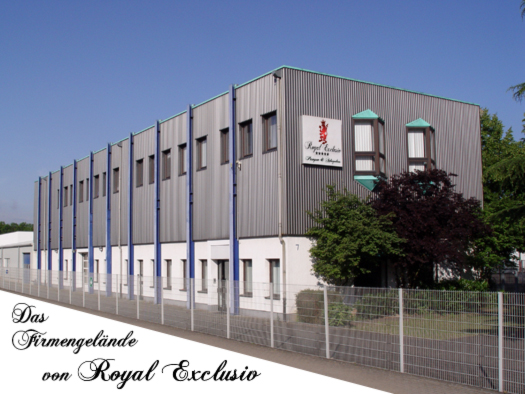 The Royal Exclusiv ® company is headquartered in the north of Cologne and specialises in the production of pumps, protein skimmers and high-quality filter plants for aquaria.
It all started in 1986 with the production of exclusive and high-quality complete systems. The workshop is backed by over 25 years of experience in fresh and salt water aquaria construction.
Royal Exclusiv® produces premium products of the highest quality. Long-term testing and inspection phases in the inhouse lab are carried out prior to production. These quality standards have turned Royal Exclusiv® into what it is today.
For more information on Royal Exclusiv® please click here.
Back to the top

/////////////////////////////////////////////////////////////////////////////////////////////////////////////////////////////////////////////////////////////
For older news and informations click here please >>>
/////////////////////////////////////////////////////////////////////////////////////////////////////////////////////////////////////////////////////////////